Home
About Us
Calendars
Great Room
Fiske Room
Arts Room
Friendship Hall
Reception Gallery
Lecompte Auditorium
Rental
Rental Form [pdf]
Join Us
Cornerstone
Plate Project
Winter Market
Contact HAI



DECEMBER 2020 WINTER MARKETS
Heart of the Arts, Inc. invites you to shop in advance directly with the following vendors for a curbisde pick up from 10 a.m. to Noon on December 12th.

All these vendors are offering curbside pick up at the 1912 Center either along Third Street at a numbered cone or by parking in the east parking lot at a numbered cone. When you arrive to pick up, text your cone number to the phone number provided along with your full name and the vendors you shopped from and we will bring your order out to you! (At the bottom of this list are vendors who have items for sale around town who have chosen to direct you to those locations to shop in person in lieu of a 1912 Center Winter Market pick up.)


Sweet Megpie Macarons



SWEET MEGPIE BAKED CREATIONS

Baker Megan Fuhlman sells cookies, muffins, cupcakes, macarons, and DIY sugar cookie kits with her company Sweet Megpie Baked Creations. She will be baking to order so will need orders in by Wednesday night for pick up on Saturday. Click the header for the link to her Etsy site. Orders will be taken through December 9th or contact her for options after that time by email at Sweetmegpiebakes@gmail.com.







Hanging Glass Stars


TRAILBLAZER ARTS

Fused glass awesomeness with lots of great products to shop from. Sun catchers, upcycled drinking glasses, votive holders, ornaments and jewelry, Koda makes it all. Email them for custom orders or questions at trailblazer.arts@gmail.com
Click the header for a link to their Etsy shop.









Stone Soap Co. Bar of Soap



STONE SOAP CO.

Stone Soap Co. sells all natural bath and body products without artificial colorant, or fragrances. They make sure that their packaging is always 100% plastic free and they work to be as sustainable as possible with their soap production. Click the link to get to their website to order. Make sure to use the check out code 1912Center to indicate that you want to pick it up at the market Saturday so you do not have to pay shipping on your order.






Hand Dyed Yarns from Society Socks



SOCIETY SOCKS

Artisan Mary Jo Hamilton has been knitting for years and her company Society Socks features knit items, hand dyed yarns and more. Contact Mary Jo by phone at (208) 882-0443 or by email maryjomoscow@gmail.com to order from her
for pick up at the market.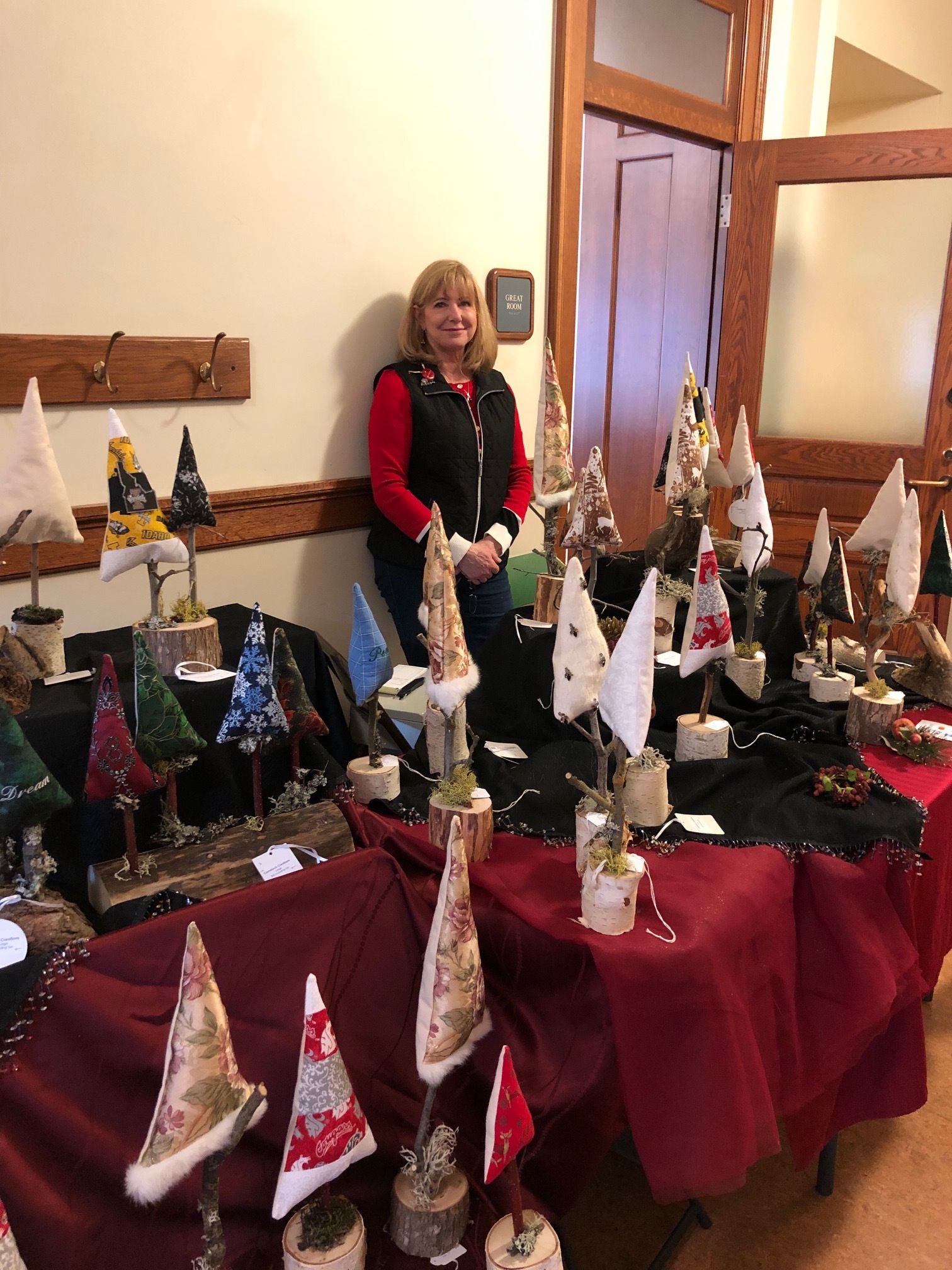 Rhonda with her Trees



COMSTOCK CREATIONS

Order sweet holiday trees, constructed from fabric and wood, from Rhonda Comstock with COmstock Creations. If you click the link above you can see her Facebook live video showing the trees to help you better be able to place an order. Then contact her directly by phone at (208) 310-9741 or by email at comstock@moscow.com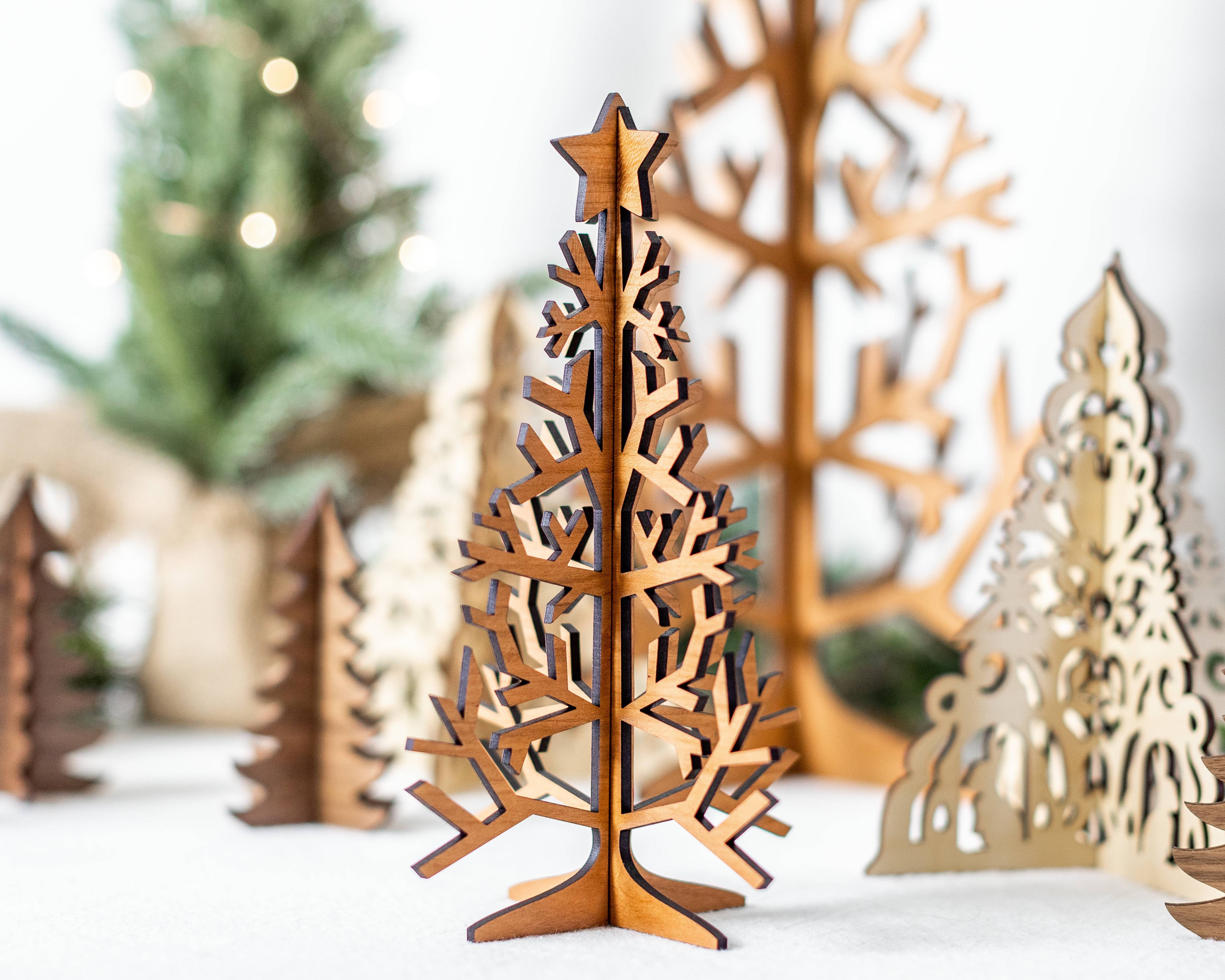 Wooden Trees from Cedar Creek Goods


CEDAR CREEK GOODS

Tanya Gale of Cedar Creek Goods makes creative home decor and gift items that you can purchase in her Etsy shop. Click the link above to go to the shop. You can also email any questions to Tanya at tanya.e.gale@gmail.com










This Week's Goody Bag


BRUSH CREEK CREAMERY

The team from Brush Creek Creamery and Brush Creek Farms and the Pie Safe has this goodie bag for you to order by text! It includes one quart of Pot Pie Soup (made with Brush Creek Creamery Montasio, purple Peruvian potatoes from Frog Hollow Farm, carrots and onions from Deep Roots Farm) to pair with Wheatberry Mills Cranberry Pecan Sourdough Bread to spread with Brush Creek Creamery Mountain Maple Brie! It also includes some Brush Creek Creamery Smoked Gouda to pair with Frog Hollow Farm sliced Fuji apples along with some Jo's French Vanilla Chai Tea Mix and pie safe bakery Holiday Cookies. This goodie bag also includes some Brush Creek Farms dried pears and a new bee balm by French Hand Craft all for $79 including tax which you can pay on Saturday morning at at pick-up! For $15 you can add 4 Pie Safe Bakery boxed cinnamon rolls too. They will meet you in the 1912 Center's east parking lot between 10:00 and Noon on Saturday during the market. Pick up your items directly from their table. Please text (208) 877-1020 to place your order. The cut off time for ordering is this Friday, December 11th by 10 in the morning.





Swallowtail Flowers


SWALLOWTAIL FLOWERS

Jodi McClory sells fresh, mixed greenery holiday wreaths ($25), mixed greenery swags ($20), dried flower wreaths ($30) and dried flower bouquets ($15). Please see photos on Facebook, and contact me with any questions or preferences! I'm happy to make something to order. Email swallowtailflowers@gmail.com
for custom orders or questions. On Facebook @swallowtailflowers or click the header for a link to their Facebook page.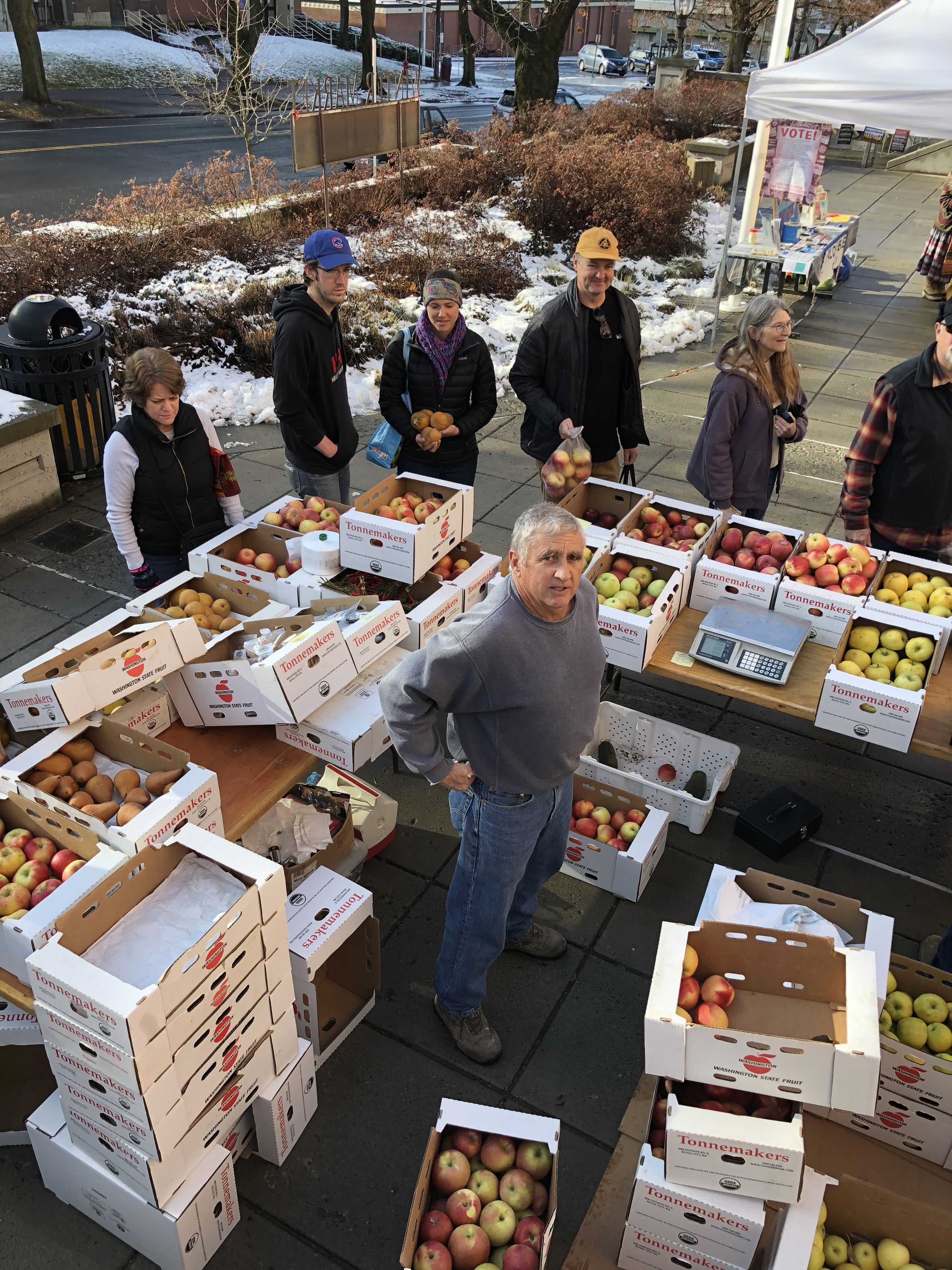 Kole Tonnemaker with his apples



TONNEMAKER HILL FARM

Tonnemaker Hill Farm is a staple vendor at all the Winter Markets out front in the corner of the Plaza. For the December markets they will be taking orders in advance using their local line web page (the same one they used for the Farmer's Market Motor-In this summer). Place your orders for apples, pears, squash and more. They will not have items for sale at the market so place your orders by Friday morning for Saturday pick up at either December market date. Your orders will be delivered to your car.










Holiday Cake Doughnuts


BAKED BY FRASER

Fraser Martens will have his doughnuts, scones, breads and apple gallettes available this week for Saturday pick up at the market. Please visit the website to see what is available by clicking on the link in the header.
















Aspendale's Balcony Booth


ASPENDALE FARM

Sue Smalley writes, "My felted items are made from the wool from our sheep. Romneys are a long wool sheep that come in colors ranging from white, through a variety of shades of grey, to a near black. I have always loved fiber and fabrics. Raising sheep have provided the opportunity to have the entire process right here on the farm. From sheep to shearing, washing, carding, laying out the designs and finally felting them into the range of products here. I enjoy working with the natural colors the sheep give me, but I also dye some of the fleeces as well to enlarge the palette of colors available. All individual pieces of art." Visit her website by clicking the link above to see her pieces and contact her by email with any questions at aspendalefarm.sasy@gmail.com






Constellations Harbor


ART BY JULENE

Julene Ewert is a local artist with happy art who was scheduled to sell wity. Calendars, prints, cards and more to choose from are all on her website juleneewert.com which you can access by clicking the header above. Free shipping to your home, but no Winter Market pick ups at this time.














Selections from the Bazaar


PURPLE PAISLEY QUILTERS

PPQ: The Purple Paisley Quilters meet weekly (now, by Zoom) to share their love of quilting and knitting. They sell a variety of knit goods, jams, cat toys, pickles and more. Their yearly holiday bazaar enables them to support good causes, such as the Humane Society, the Latah Recovery Center and more. Click on the heading above for the link to their web page to buy from this year's bizzare bazaar.










Mariana's Tamales


MARIANA'S TAMALES

Erika Reel honors the family tradition and makes delicious tamales that will be perfect for your holiday celebrations. Call her at (208) 413-4819 to place your order over the phone and your frozen tamlaes will be ready for pick up at the market at the December 12th market. We will keep them frozen until your pick up at the 1912 Center. Click the heading above to see the link on Facebook to her shop in Clarkston, Washington to see more. But a phone call to order is the best way to reach Erika and to place your order.








ANNA BENHAM



ANNA BENHAM

Local artist Anna Edwards designs fabrics cushions, tiles, bags and greeting cards. She is happy to take your order over the phone (no texts) to (208) 596-4316. You can also email questions to Anna at edwards.annabenham@gmail.com
Find her on Facebook @AnnaBenhamEngland and Instagram @annabenhamdesigns. Click the header for a link to her website.















House of Edwina


HOUSE OF EDWINA

Creating awesome things in beautiful Moscow, Idaho. Handmade and hand-dyed macrame decor - plant hangers, wall hangings, Christmas ornaments, and more! Email for custom orders or questions. Contact Elaina at houseofedwina@gmail.com
or on Facebook @houseofedwina and Instagram @house.of.edwina. Click the header for a link to their Etsy shop. The items for sale will be updated regularly on Instagram and Facebook. They can take payment via PayPal at the Gmail address.





For more information about the Winter Market, please contact Jenny Kostroff in the 1912 Center/HAI office at (208) 669-2249 or e-mail the 1912 Center at 1912Center@gmail.com and your question will be answered as soon as possible.

We look forward to working with you. Thank you.



top
Heart of the Arts, Inc. (HAI) Enriching lives and creating community by operating and restoring the 1912 Center.